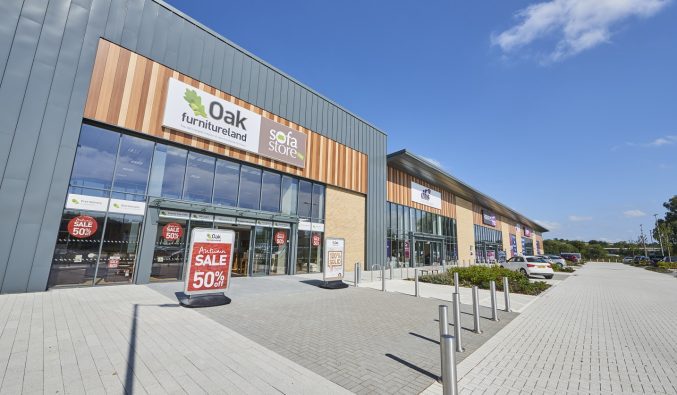 Lothbury Investment Management Limited, on behalf of Lothbury Property Trust, has completed the letting of Unit 3 at Southampton Road Retail Park in Salisbury to Tapi Carpets, swiftly followed by a renewal with existing tenant, Next.
The 10,032 sq ft Unit 3 has been let to Tapi on a new 10-year lease, with a five-year break, at £18.00 psf, generating a headline annual rent of £180,576.
Unit 2B, which comprises 12,489 sq ft, is let to Next and will be re-geared on a five-year reversionary lease at £15.00 psf, generating £187,335 pa, or 6% of turnover, whichever is higher. Next have been trading at the park since April 2007.
Jamie Gordon, Assistant Fund Manager at Lothbury Investment Management, said: "Southampton Road Retail Park is excellently located with good visibility from the A36, and is the dominant retail park in Salisbury. As a destination location for shoppers, it continues to attract quality tenants. Tapi Carpets are a great addition to the Park and Next are a high quality, long-term tenant who are known to drive footfall. The deals reflect the continued attractiveness of the Park to occupiers new and existing".
Other tenants on the park include Currys, B&M, The Range, Argos, DFS and Oak Furnitureland.
Lothbury Property Trust consists of a combination of core assets comprising prime, well-located, properties secured on strong covenants, generally on long leases, across a
variety of commercial sectors, and with very low vacancy rates, complemented by an active development portfolio running alongside it.
Southampton Road Retail Park was part-redeveloped by Lothbury in 2015 to provide four new, high-quality retail units with renewable energy provision, in line with the Fund's strategy to improve the sustainability through development.
Morgan Williams represented Lothbury; Tapi was represented by Harvey Spack Field.