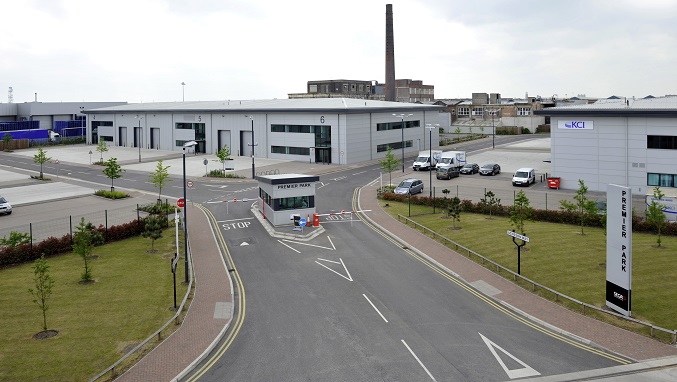 Lothbury Investment Management has secured a number of new lettings and tenant lease renewals, on behalf of Lothbury Property Trust, across its commercial property holdings in Kent, Trafford Park, Manchester and in Birmingham.
The letting of two units at Lothbury's Priory Park, Aylesford holding has just been completed. Unit 3C, which has undergone a complete refurbishment, comprises 9,413 sq ft and was vacated by Chubb Fire last year. Unit 3D comprises 10,288 sq ft and was previously let to Quadrant Modular before a surrender of their lease earlier this year.
Both units have been let to Prinova Solutions at £11.00 per sq ft on a 10-year lease with a 5-year break, generating a rental income of £216,711 per annum.
Prinova, who already own a freehold unit on Priory Park, are a world leader in high-quality ingredients, flavours, nutrient pre-mixes, and value-added solutions for the food and beverage industry, and have taken Units 3C and 3D in order to create space to expand on the park. Priory Park benefits from direct access from the A20 and is close to junction 5 of the M20.
A lease renewal with leading refrigeration and air conditioning wholesale Dean & Wood has been completed at Unit 9 at Premier Park, Manchester, achieving a record rent for the fully let business park.
Built in 2008, Premier Park is a fully enclosed estate within Trafford Park, comprising 200,000 sq ft across 21 high specification units on an 11-acre site. It is Trafford Park's most modern multi-let estate. Unit 9 comprises 8,690 sq ft and has been let on a 10-year lease at £10.50 per sq ft, generating an annual rental figure of £91,245, the highest rent achieved on the estate to date.
Premier Park is centrally located, close to Media City and Old Trafford, Manchester city centre and junctions 9 and 10 of the M60.
Meanwhile Lothbury has secured a 10-year lease with a 5-year break with parcels courier Evri, formerly Hermes Parcelnet, at their holding at Unit 4, Meteor Park in Birmingham. The 112,943 sq ft property was let at a headline rent of £8.50 per sq ft, realising an annual rent of £960,000.
Meteor Park is strategically located adjacent to junction 6 of the M6, close to Birmingham city centre.
Alastair Dewar, asset manager at Lothbury Investment Management, said: "These commercial property holdings across the country continue to be excellent performing assets. The new lettings and lease renewals confirm the popularity of good quality units in strategically placed industrial locations, where we are continuing to invest successfully."
At Priory Park, Lothbury was represented by Martine Waghorn; Prinova were unrepresented. At Premier Park, JLL acted on behalf of Lothbury; Dean & Wood was represented by Logix Property. At Meteor Park, Savills acted for Lothbury; Art Surveyors acted for Evri.