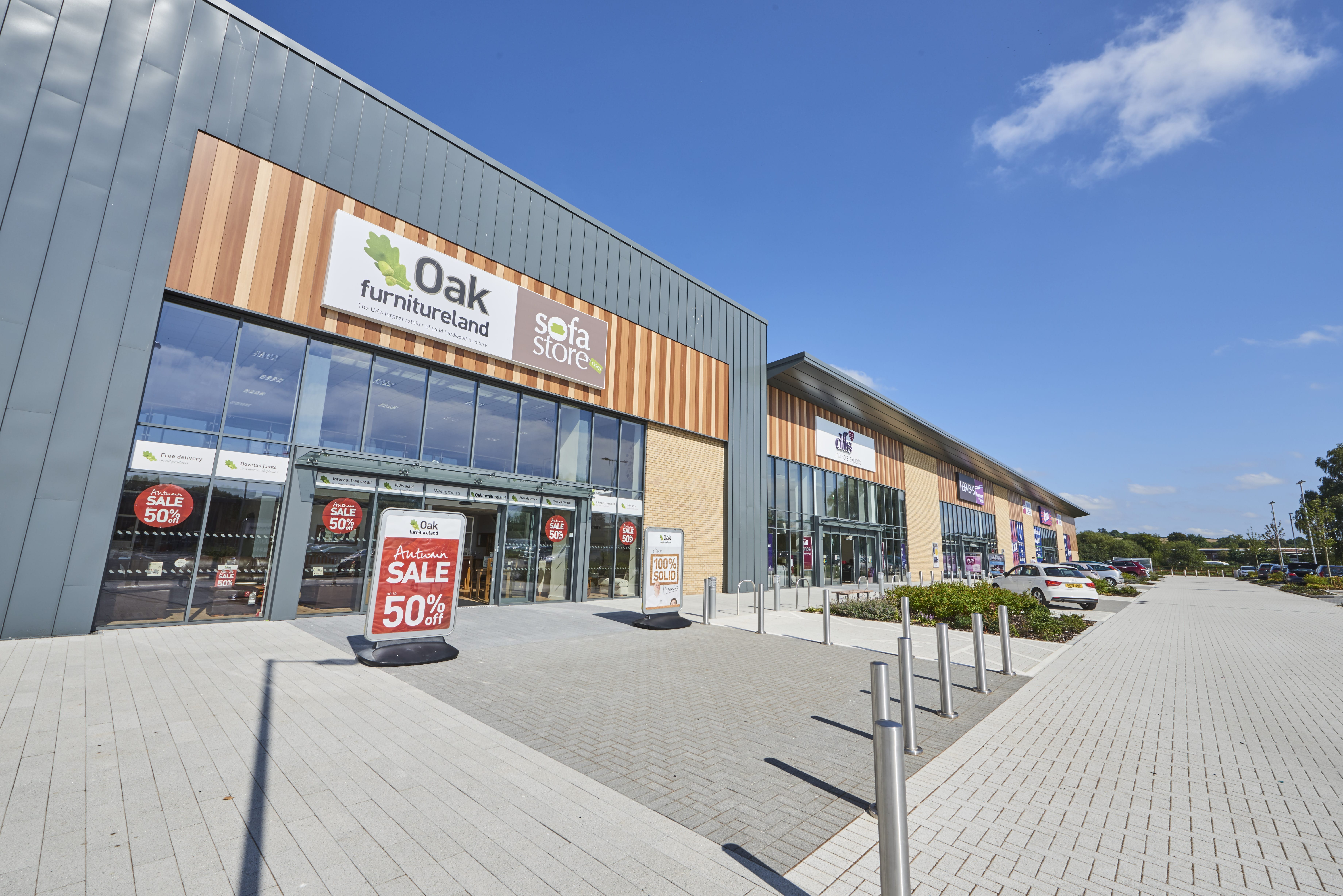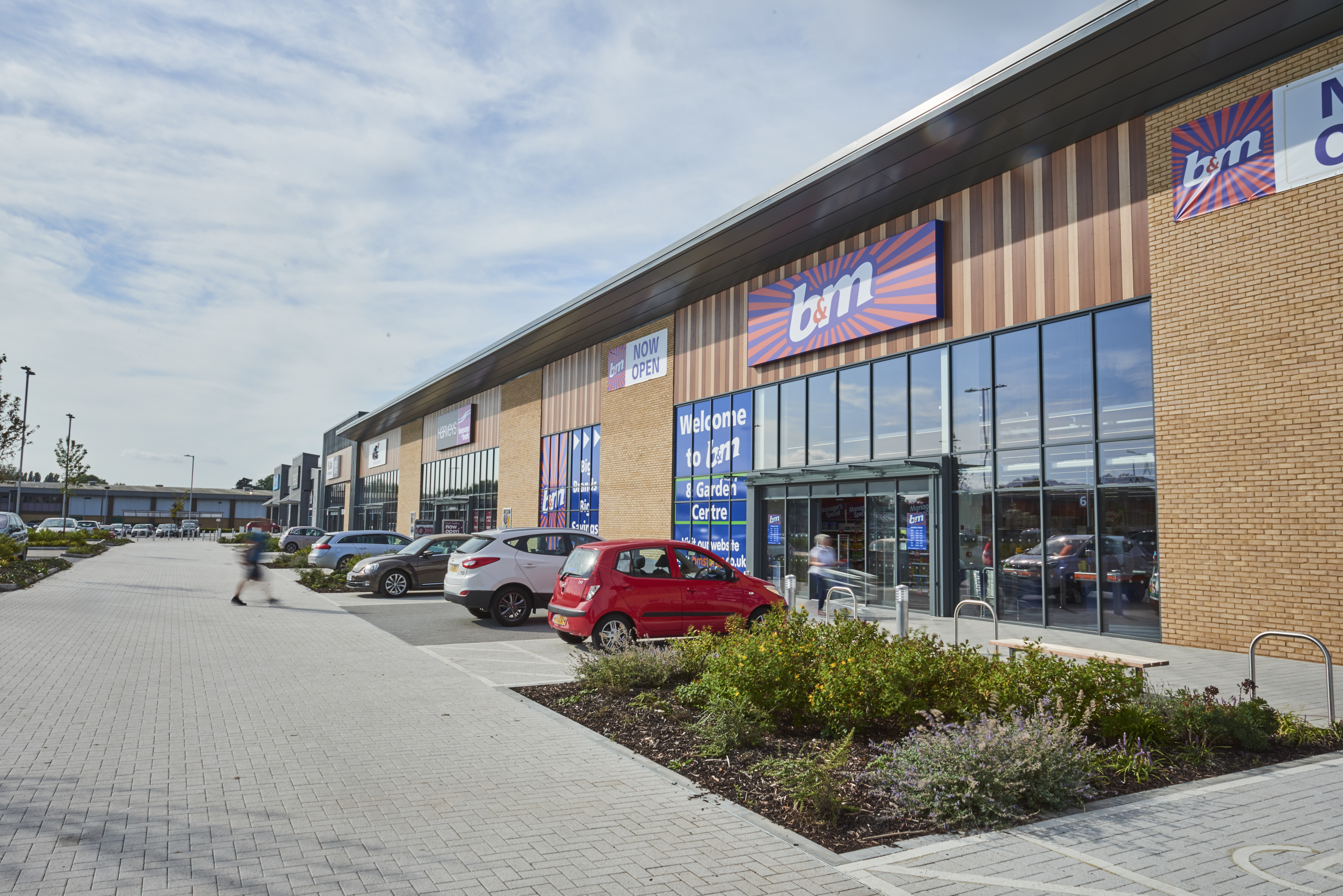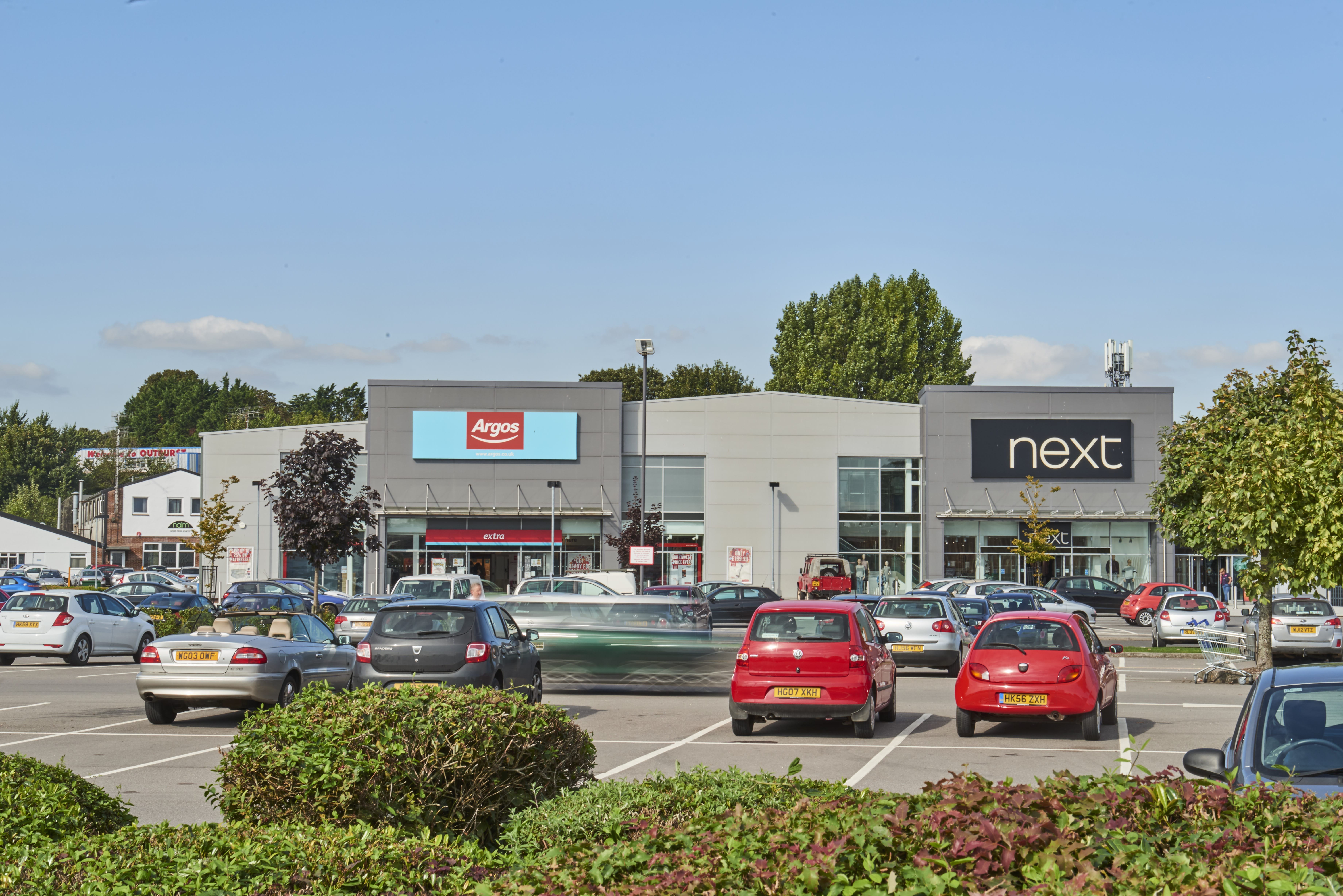 Lothbury Investment Management (LIM), on behalf of Lothbury Property Trust (LPT), has completed the construction of four new retail units in Salisbury. The extension of an existing asset has created 55,000 sq ft of new retail warehouse space, all of which was pre-let and has recently opened for trade.
Formerly known as Dolphin Industrial Estate, the site was identified by the LIM team as an opportunity to add value through development and ownership of the eight industrial units, adjacent to the existing retail park held by LPT, was built up over time. The LIM Active team secured planning for the new scheme which would allow for a comprehensive demolition and reconfiguration of the industrial site and the creation of a new pedestrianised area linking the existing retail park with the newly developed retail units.
The development creates a new £14m long term investment holding following pre-lets to DFS, Harveys, B&M and Oak Furniture Land. The scheme achieved Practical Completion in June, slightly ahead of schedule, with all stores opening for trade in late August.
Adam Smith, Senior Fund Manager and Executive Director at Lothbury Investment Management, said: "This has become the dominant retail park in Southampton Road. The existing units are let to retailers that include Argos, Next, Homebase and Currys PC World and, with such a broad range of retailers, this has become a destination retail park for shoppers, as well as creating new jobs in the area.
"As part of Lothbury's active portfolio, this is a long term holding with excellent potential for rental and value growth. The new development and existing retail units create an asset worth in excess of £30m for the fund."
Lothbury Property Trust consists of a combination of core assets comprising prime, well-located, properties secured on strong covenants, generally on long leases, across a variety of commercial sectors, and with very low vacancy rates, complemented by an active portfolio running alongside it.
Southampton Road Retail Park is a part of the Fund's active portfolio, which is managed wholly by their own in-house team, generating additional value for investors in Lothbury Property Trust through the reconfiguration and refurbishment of existing core assets and the development of new sites. This strategy contributes to the Fund delivering above average returns to investors.